Perhaps my translation work has to do with my educational background...
After the Abitur in Germany, a scholarship for College got a B.A. in Social Studies at a liberal arts college in Manhattan.
Another scholarship earned the M.A. in Political Science at the same university. One more scholarship was received for an uncompleted Ph.D.
And later several different careers in journalism, law, finance and real estate.
My business is mostly structured around service for translation agencies, but one or the other end-client will always be served with priority.
As part of this concept, I exclusively work alone, thus no external proofreader or outsourced translator on my end. Therefore, my prices and my offers refer solely to my own work, which includes my own proofreading of my own translation. Any other setups for projects should be discussed individually.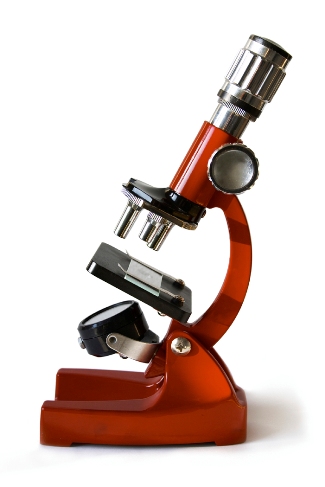 Of course you need to be certain about delivery of your translation and also about safe payment. Spamalot offers PayPal and bank transfer at your choice. It is also common to agree on a fair payment period, as we are all dependent on clients of clients and banks of clients.
Potential damages to third parties on basis of services performed, i.e. such related to the product are excluded from Spamalot's liability. Liability is restricted to terms of each work assignment as applicable for availability and quality of originals, delivery times, price, payment periods and specifics of each assignment.
Specifics of the assignment, e.g. vocabulary requests involving glossaries, are defined in advance. There is no liability for special wishes arising after delivery of Spamalot's product. Reproduction of original formats is included in all of Spamalot's work and is furnished as closely as possible to the original.
Intellectual property rights where applicable will be defined in contractual agreements. Spamalot does not disclose clients or contents of assignments to third parties. In case of specific overnight service requests, there will not be any review of documents and any liability is excluded.uests, there will not be any review of documents and any liability is excluded.
Should you not be happy about any aspect of my services or in case of dissatisfaction I will invest additional work and send you a better result on basis of your adjustment needs free of charge.
In the same way as with the translation or other services performed, Spamalot will be in touch with you about payment to ensure all information is available to you. It is also your choice to receive individual invoices or monthly invoices, depending on the project we can also arrange a contract, which makes sense particularly for creative or yet to be published work.
There needs to be certainty about your payment within an appropriate amount of time after delivery and receipt of my invoice. In case payment is late, extensions will be granted free of charge. Prerequisite is communication about it. In absence of communication about late payment, Spamalot will charge a late fee of EUR 25.00 per late month plus interest because Spamalot is not a bank. Of course we can agree on installment payments, however only if we actually communicate about such, because Spamalot is not a financing vehicle.
Exclusions from liability and amendment services are named in "Terms and Conditions" and others of same nature, generally preferences not specified ahead of time under the general principles of fairness and appropriateness - also regarding price. If you are located in Germany, the VAT will be added to the per-word price or flat fee. If you are located outside of Germany but within the EU, Spamalot needs to include your EU VAT ID on her invoices, so you may choose how to pay your taxes and if you are located in any other non-EU country, there is no tax on my end.
You are a client and I am a self-employed non-agency translator and writer. I am not incorporated in any commercial organization and will not consider myself an employee of such, Spamalot is entirely independent. The advantage is flexible work hours for your work on my screen, by the same token it presupposes a policy of mutual respect.
Mutual respect is necessary to get the best result, because translation work requires sensitivity, professionalism and discipline. It is sometimes hard to get an impression of the counter-party online, but these general attributes stand out in my work, I pride myself with them, and accept no less as standard.
Fairness and ethical business practices are reasons Spamalot was established. I guarantee that all translations and other services are exclusively performed by myself, including check of all documents. Because the trade requires proofreading by 2 people, you save 1 person and most of the time both. Prerequisite is a fair deadline appropriate to the service and to the content of the original. I provide the experience to advise you about these aspects.
Conflicts of interest will be assessed in disclosure to Spamalot and Spamalot reserves the right to reject clients on basis of conflict of interest in exclusion of anti-discrimination regulation.